LinkedIn Voice Notes: How to Level Up Your Follow Up
Updated: Feb 18, 2022
LinkedIn is the largest professional database out there! In fact, it's more than that, it's an active community that provides you access to the most reliable information on your prospects.
It is evolving continuously as a platform and allows you to be creative in the ways you reach out to prospects, plotting your approach from likes and comments to text, voice and video messages.
LinkedIn prospecting often boils down to a series of repetitive tasks - both for you and the prospect who has to navigate their inbox. Competition for attention is fierce, and even the most thoughtful of messages can find themselves drowned out by the noise. Seeking ways to cut through that noise is where an SDR finds success. As an outreach tool, LinkedIn opens many doors to find that originality and reach out in creative ways.
LinkedIn voice notes are a great way to showcase that creativity and find success. Want to know why and how to leverage it? Stay tuned.
What are LinkedIn Voice Notes?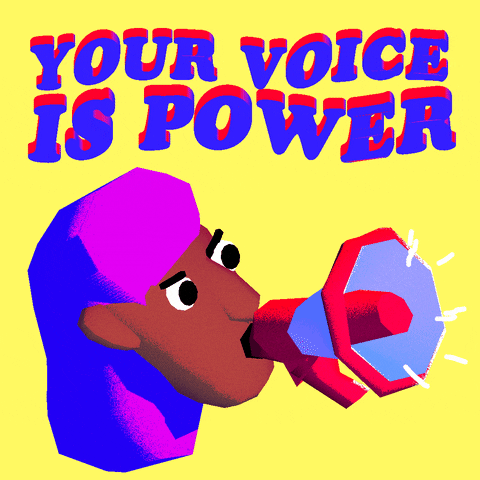 Last year, LinkedIn released voice messaging on their mobile app, providing you with another format for personalising engagement. You can record voice notes of up to 60 seconds that you can swiftly send through the messaging screen of LinkedIn's mobile app and has great advantages. More to come…
Why use LinkedIn Voice Notes in your follow-up?
They're faster and allow you to message on the go. A voice note can be great for explaining certain ideas more directly without the fuss of digesting through text. The 60-second limit forces you to get straight to the point and cut the fluff.

They're less intrusive than cold-calling. Leaving a note means your leads can listen and reply whenever they have the time and disposition to do so.

You'll sound more authentic as personality comes through, leaving no room for doubt that it's an actual person communicating on the other side. Speaking in your own voice will allow you to create better connections with your prospects and get your message across more thoroughly.

They are a relatively new addition and not everyone is using them yet. By being an early adopter, you'll be standing out from all the noise of messaging and emailing.
The anatomy of a great LinkedIn Voice Note
The good practises of regular LinkedIn messaging still apply.
Personalise as much as you can. Go through your prospect's profile and feed first and see if there's something you can relate to. You can also go through the company's page and collect notes. Show you've done your research.

Keep it short, buyers (and most likely you) have limited time and attention spans. You can say a lot in 30 seconds, so make sure that you make a note in advance of what points you want to hit and make them count. Be concise!

End with a clear call to action. People usually remember the beginning and the end of a conversation better than the middle. So, even if you're just introducing yourself or following up on a prospect, lead the conversation to where you want it to be, a meeting, a demo, a call…

Lastly, don't go completely overboard. Wait sometime before sending them after a connection request or just send them as a follow-up. Timing is important.
Do you want an example? Coming right up…
Laurence Obied aka LinkedIn Voice Notes Jedi aka Laurence Obi-Wannahaveawordwithyou is our SDR extraordinaire, and a voice note expert. He uses them on a daily basis, and he thought it would be a good idea to share a little "script" of his with you.
"Hey, I wanted to send you a quick message as I loved your post on (personalised note about something I saw they posted, or their company posted). I'm also reaching out today as our app has helped (their job title - e.g SDR, AE, Sales Director) like yourself with their LinkedIn workflow. So, if you're interested, would it be okay to send you some more information on it."
Thank you, Laurence!
How to send Voice Notes on LinkedIn?
Easy, breezy. Go to the message section on your mobile app, which should look like a cloud. and click on the microphone icon. Hold to record and then release to send. If you're not happy with the message, just slide your finger to either side and record again. Important side note: you can only send voice notes to existing connections, and they can't be sent as InMail!
Did you know that you can also send voice notes through OneShot? We create a hyper-personalized message which you can then record using the microphone icon and send it to your prospect. A great way for you to differentiate yourself from the other reps!
To whom should you send LinkedIn Voice Notes?
Well, it depends really. It's up to you and how you devise your approach.
Some factors you may want to consider are how much time do you have and what is the potential value of your target?
We find that a well-prepared voice note takes around 10-15 minutes to research and prepare for - given that voice notes are not something you can automate in bulk this forces you to be selective based on seniority and target account tiers etc.
First-hand Experience with LinkedIn voice notes
We interviewed Laurence and asked him for some quick tips on how to succeed in having great feedback from voice note follow-ups. Here's what he had to say:
O: What propelled you to start sending voice notes on LinkedIn?
L: The answer is quite simple and straightforward - I wanted to stand out and cut through the noise that buyers are submitted to. LinkedIn introduced voice notes on its mobile app, so I decided to give it a try. I started having great feedback and just continued sending them.
O: At what point in the selling process do you decide to send them?
L: For me, the ideal time is about one week after sending a connection request. There's already some familiarity and so I think it's the perfect timing to personalise my approach a bit more.
O: How often do you send them?
L: I actually send them every day. LinkedIn voice notes are one of my favourite ways to follow up on leads.
O: How do you prepare for the voice note?
L: I start by researching the prospect and the company. Go to their website and LinkedIn pages so I can try and make it as personalised as possible. Most of the time I try to comment on something they posted. Personalization is key and voice notes are no exception.
O: What makes a good LinkedIn voice note?
L: Number one, it has to be relevant and personalised. No need to bother a prospect if you haven't done your research. You should have something solid to communicate. Also, the messages should not be long, around 30 seconds is ideal. I don't bombard the prospects with product information, it's more trying to spark a conversation.
O: How long does the whole process take?
L: It takes me around 10-15 minutes to do the research, write down some bullet points that I find relevant and reach out to the prospect.
O: What reaction do you usually get from LinkedIn voice notes?
L: They tend to love the messages! They find it surprising as it's an approach that most Sales Reps do not use, so I tend to get really good feedback from my leads when I send voice notes. Even when not interested, still appreciate it.
Want to know how to successfully approach prospects and conduct follow-ups? Click here to find out!