Autonomous Outbound Prospecting
Right person. Right message. Right time.

Every time.
OneShot uses AI & machine learning to pinpoint ideal leads and generate highly personalized, ChatGPT-powered messaging. Book more qualified meetings without lifting a finger. It's prospecting on autopilot.
Hypergrowth companies from startups to enterprise trust OneShot to scale outbound results
Do more with less.
CUT COSTS
5X
Cheaper than additional headcount
FASTER RAMP
2X
Faster time-to-value
RESULTS DRIVEN
200%
More prospecting activity
Modern outbound selling is broken.
Activity-based prospecting has turned SDRs and BDRs into computers.
🤬
Spamming prospects
With bland, generic messaging that gets instantly ignored & deleted.
🚧
Damaging domains
That you've worked years to establish by sending 10,000 emails a week.
⏳
Wasting resources
On tedious tasks like researching prospects, finding leads, and half-baked personalization.
OneShot uses

AI

to automate your entire outbound motion.
Stop wasting time on prospecting tasks that can—and should—be automated.
Start getting back to actually selling.
Email Health
Land in the inbox every time without damaging your domain.
Lead Sourcing
Locate ideal accounts based on high-intent signals.
AI-Generated Messaging
Create personalized, high-converting multichannel messaging at scale.
Continuous Improvement
Our intelligent system identifies and doubles down on what's working.
Ready to put your outbound on autopilot?
AI-GENERATED MESSAGING
Personalize every message without lifting a finger.
You don't have time to dig through every prospect's online presence. OneShot's advanced AI creates highly personalized, high-converting messaging at scale, ready to deliver across multiple channels. You simply approve or regenerate. The more feedback you give, the better it gets.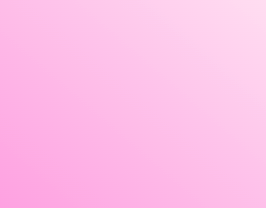 PROSPECT RESEARCH & LEAD SOURCING
Duplicate your best customers.
Stop wasting time on extensive research for every single prospect. OneShot's advanced algorithm locates intent signals from best-in-class data sources to pinpoint high value prospects for your outreach.
We partner with industry-leading data providers, so you don't have to

Diverse data sources mean we can get hyper-specific with your targeting

Our intelligent platform learns about your best customers and finds more like them
EMAIL HEALTH
Land in the primary inbox every time.
50% of cold emails go straight to SPAM. OneShot prioritizes email health, so your messages never do.
Email warming doubles the number of emails you can safely send

Keep your primary domain healthy and off the blacklist

Cycle through multiple alternate domains so you never go to SPAM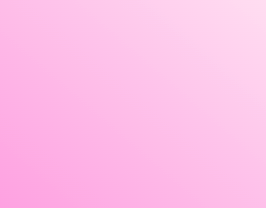 REINFORCEMENT LEARNING
Automatically uncover new opportunities.
OneShot's advanced machine learning technology is constantly experimenting in the background to uncover areas of opportunity you or your reps would never think to look.
Continuous automated A/B testing so you can see what's resonating

New ready-to-buy leads every day

Focus on high-value activities and step in when prospects raise their hands
Revenue Leaders ❤️ OneShot
"We are scaling quickly and our TAM is huge, so we can't effectively speak to everyone. OneShot has enabled us to conduct high-quality outbound communication without additional hiring. Plus with the intent signals, we know we are speaking to the right people."
---
"OneShot paid for itself in 3 months. It delivered high quality meetings and activities within our sweet spot to accounts we never even thought about. We have more closed/won business and a growing pipeline."
---
Todd Jenkins
VP Sales EMEA
Fetcher.ai
"OneShot allowed our SDR team to focus on high value activities like cold calling or social selling. We doubled our results without increasing hiring."
David Stout
VP Sales
Appvance
"OneShot's ability to craft highly personalized, conversion-driving messages at scale has improved our open rates and saved my team countless hours. It's more than a tool, it's a game-changing strategic asset."
When you're prospecting, you only get one shot. Make yours count.
Book a demo to see how OneShot will amplify your outbound results.
Frequently asked questions
Start growing with

OneShot
OneShot can be up and running in minutes, book a demo to learn more and get started. 
Copyright © 2023 OneShot Ltd, All rights reserved